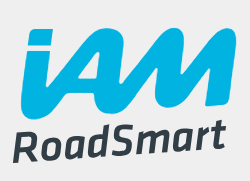 P O Box 222, Waikanae 5250, New Zealand
The Institute of Advanced Motorists New Zealand (https://iamroadsmart.org.nz) is a registered charity dedicated to promoting better driving and riding and enhancing road safety, by taking the standard of driving and riding of existing drivers and riders to a level significantly higher than that required to pass the normal driving test. IAM uses the Roadcraft system and relies on the efforts of volunteer observers (mentors) to assist drivers and motorcycle riders in achieving an advanced driver test qualification.
IAM invites members of the NZIDE to discuss opportunities for skills assessment and professional development. IAM does not endorse specific businesses, but members may advertise if they hold an IAM advanced driving or riding qualification. 
For enquiries please contact membership@iam.org.nz